Education
Masters of Education
University of Virginia, Charlottesville, VA

Executive Security Leadership Program
Georgetown University, Washington, D.C.

FBI National Academy,
170th Session
Professional Affiliations
International Security Management Assoc.
Member

American Society for Industrial Security
Certified Protection Professional (CPP)
Member

Association of Former Federal Narcotic Agents
Founding Board of Directors
Member

Community Activities
ASPCA, Pasadena, CA
Team Leader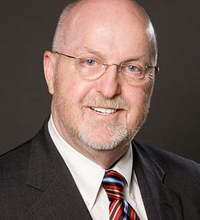 Dennis M. Clark serves as Vice President and Chief Security Officer (CSO) for AECOM (NYSE: ACM), an $8-billion global provider of professional technical and management support services. AECOM's 45,000 employees — including architects, engineers, designers, planners, scientists and management and construction services professionals — serve clients in more than 140 countries around the world.

In this role, Mr. Clark is responsible for leading a worldwide team of professionals to provide direction and support for AECOM's Global Security programs, protecting the company's people, assets and its business reputation.

Mr. Clark has more than 35 years of experience in federal law enforcement and corporate security in the U.S. and abroad.

Prior to joining AECOM, Mr. Clark served as head of security for the Americas with Nestle S.A. and as director of International Security for Verizon. Before Nestle, Mr. Clark also served as a supervisory special agent for the Drug Enforcement Administration, U.S. Department of Justice for 22 years in various assignments across the U.S. and abroad.

A Fortune 500 company, AECOM provides a blend of global reach, local knowledge, innovation, and technical excellence in delivering solutions that create, enhance and sustain the world's built, natural and social environments. For more information, visit www.aecom.com.